Broadcast Radio releases new Myriad software

The latest version of the Myriad playout software has been released, with an emphasis on real-time information for presenters.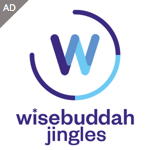 The software, which has been used by radio stations around the world for over 20 years, had three years of development spent on it before the new version was made available this week.
Liam Burke from Broadcast Radio says: "With Myriad 5 we wanted to retain the general concepts of previous versions, but at the same time re-imagine the role of a modern playout system. Central to this new design philosophy is providing presenters with relevant, real-time information about the music they are playing and their listeners' world. There was a time when radio was the link between the listeners and the artists but social media has circumvented radio allowing listeners to become experts on the music they love!"
The SmartInfo feature in Myriad 5 Playout provides the presenters with instant insight into the lives of the artists they are playing with 'live' and collated information from a range of connected sources.
The layout of the software is now flexible, allowing users to display the tools in any way they want to on the fly.
Liam added: "Existing Myriad users should feel right at home with Myriad 5 Playout. Sure it looks a lot prettier than previous versions but all the fundamentals that have made Myriad so popular are still present along with hundreds of enhancements and workflow improvements."


Don't forget, we can send you radio news via email direct to your inbox with a number of options. Just use the form below to register.