Ofcom updates definition of new music for BBC

The regulator Ofcom has updated its definition of 'new music' as part of the operating licences which set out how much Radio 1 and Radio 2 have to play during daytime hours.
It follows a consultation on the subject over the last couple of months.
Previously, new music had been defined as "music which is either unreleased or it has been less than one month since release date (physical release, not download release)".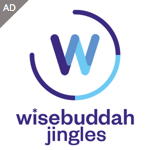 Ofcom has now updated Radio 1 and Radio'2 operating licences to include the following definition:

"A music track is to be considered "New Music" for a period of either:
(a) 12 months from first release (whether by physical, radio, download or streaming means),
or
(b) 6 weeks from the date it first enters the Top 20 of the UK Official Singles Chart,
whichever is sooner."

The regulator's also changed the condition on Radio 1's licence which said that at least 45% of music played in daytime should be New Music. That figure has been increased to 50% for Radio 1, while Radio 2's figure remains at 25%.

The changes take effect from this weekend – on 1st April 2018.

As part of the consultation, Radiocentre and Global Radio had both argued that the proposed 12 month period from first release was too long, with Global saying its view was that a track couldn't be considered 'new' for more than six months after initial release. The commercial radio trade body and the UK's biggest radio group had also argued that tracks should be excluded from the definition of New Music four weeks after they'd entered the Top 40, rather than six weeks after entry to the Top 20.

You can see Ofcom's full statement on the issue, and read the consultation responses on the Ofcom website here.

Don't forget, we can send you radio news via email direct to your inbox every weekday at 11am. Just use the form below to register.



Posted on Tuesday, March 27th, 2018 at 10:29 am by UK - Reporter