Rathergood Radio has been found in breach of its licence by Ofcom for failing to provide a service from two FM transmitters for two months.
The regulator investigated after the station told it on 6th December last year that its broadcasts from Brussleton on 106.8FM and Burnhope on 102.8FM could go off. Arqiva then contacted Ofcom on 7th December to confirm that they had terminated the service provided.
The licence owner, Alpha Radio Ltd, accepted that it wasn't meeting the requirement of its licence to maintain provision of the licensed service and said its intention was to work with Arqiva to provide a service "until such a point as its own transmitters were in place", but said that "an acceptable technical solution … could not be achieved" for the interim period. Rathergood also told Ofcom it had to move premises because the existing ones in Darlington had been condemned – and said Arqiva wouldn't implement changes in the studio to transmitter link "due to asbestos being present at the studio location".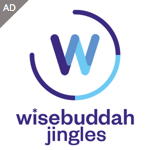 Ofcom asked Arqiva for its thoughts on the matter, with Arqiva confirming to the regulator that it had "terminated transmission services for nonpayment of fees by Alpha Radio". Arqiva also described a variation agreement entered into by both parties which would amend existing transmission agreements, consolidating existing arrangements into a single transmission agreement covering services to all sites, extending the contractual term until 31 October 2026. Alongside this updated agreement, Arqiva stated that a payment plan was put in place to consolidate amounts outstanding and pay these amounts alongside the fees described in the new agreement. Arqiva stated that the Licensee failed to make payments to either this payment plan or the amended transmission agreement. Arqiva has stated that it was "not in a position to incur any further costs or provide any interim solutions." Subsequently, Arqiva terminated the transmission service.

In its ruling today, Ofcom says Rathergood Radio failed to provide a service from 7th December 2017 to 8th February 2018 and therefore was in breach of Condition 2(1) of its licence.

Ofcom said: "Where a licensed service is not provided in accordance with licence conditions, consumers are not adequately served and the limited resource of radio spectrum is not used to its optimal capacity. In this case, where the service has ceased broadcasting to the licensed area, the consumer is not served appropriately and choice is reduced. We considered Alpha Radio and Arqiva's representations about how this situation occurred. It is important to note that Ofcom's remit does not extend to cover individual commercial or contractual relationships – our role is not as an arbiter in situations such as these. We noted that Alpha Radio acknowledged the breach of Condition 2(1) setting out the measures it had taken prior to the termination of the service to avoid such a scenario arising.

"While the Licensee notified Ofcom in advance, we considered that this issue should have been highlighted sooner and that more effective steps may have been taken to avoid the breaches. In Ofcom's opinion Alpha Radio had insufficient contingency plans in place to mitigate the risk of such circumstances occurring or to rectify the issues as soon as possible."

In response to today's news Dr Jamie Branson, Director Rathergood Radio Network, told RadioToday:

"In relation to the transmission of Rathergood Radio, we already had a contingency on the Darlington licence which was enabled within minutes of Arqiva turning off their service. Our aim is always to provide a continuity of service, but some of the time scales forcibly made our wishes impossible in order to publicly display that any alternative was not going to be successful and if so not a smooth ride.

It should be made very clear that according to Arqiva support staff, the transmission provider had never turned a radio station off before and found the communications surprising. We can now be transparent that this was related to a disagreement for the failure to provide the required solution agreed between the two businesses, which was retracted as "not possible" some weeks later.

Durham and Bishop Auckland, now Durham North and Durham South, had a requirement for a complete reengineer and relocation of the transmitter sites. This was due to that fact that the transmitter for Durham was outside the key licence area. The main service was based on an Arqiva transmitter more than 130 metres from the ground on the 200 metre high Burnhope mast, a service hard to replicate in 7 days.

The two Durham licence locations had to go through an entire reengineering and relocation process which was held up due to Aviation approval and the Christmas holiday season. Despite the unplanned additional work we managed to expediate the process down from the traditionally quoted 6 month duration to 6 weeks.

The Durham licence transmitter locations are now optimally placed including a separate additional Chester Le Street transmitter site for the licenced audience, differing greatly from the previous service which was in operation for at least the last decade. Due to the newly installed advanced technology we have now been able to carry out the ambitions of the management team since July 2017. Rathergood Radio is in the process of splitting the two outputs to provide a Durham and Darlington for hyper local Advertising, News and local information and rebrand the DAB feed to Rathergood York to provide three points of local service. These changes will see the station turning back the clock some years to when it was more commercially successful.

With the newly reduced cost, higher quality and flexible transmission services we look forward to continuing to grow the station over the next few months following the extensive investment and unique technology introductions since the beginning of the year. We apologise to our listeners and thank them for their patience for any lack of service continuity during the last few months and we look very positively to the future."

Don't forget, we can send you radio news via email direct to your inbox every weekday at 11am. Just use the form below to register.



Posted on Monday, March 19th, 2018 at 11:02 am by UK - Reporter