A new report by Global and DAX looks at how digital audio is impacting the advertising landscape.
The rise in voice-activated devices and podcasts will continue to drive change among advertisers, according to the new study.
Seventy-nine percent of advertisers and agencies believe reaching audiences through voice-activated devices in the next 12 months is key, with 68% planning to create ads specifically for voice-activated devices in 2018. As digital audio consumption increases, 77% of advertisers and agencies agree advertising in podcasts represents an untapped opportunity with 66% of advertisers saying they will advertise in podcasts this year.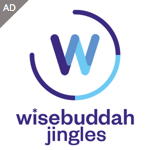 Mike Gordon, Global's chief commercial officer, said: "From the explosion of new technologies, such as voice-activated devices, to advanced targeting and immersive experiences, our findings show that digital audio is driving real change in the way advertising is planned, created and bought.

"We created DAX to offer advertisers a simple way to reach the growing number of people consuming digital audio in the UK and around the world. Since we launched DAX, the demand from advertisers has intensified as consumer behaviour has evolved. This new study is definitive proof that advertisers are tuning into the benefits of digital audio with 84% planning to invest more in digital audio in 2018."

Findings from The Rise of the Digital Audio Advertiser report include:

Digital audio investment set to increase

Advertisers and agencies expect to invest more in digital audio in the next 12 months, with 84% saying it will play a bigger role in their media plans in the future. Reasons given for increased investment include targeting capabilities (62%), the rise in streaming platforms (54%), voice activated devices (52%), and reach (50%).

The digital audio revolution

With the dramatic rise in popularity of connected devices, 84% of advertisers and agencies surveyed say digital audio allows advertisers to reach a growing audience.

Digital audio is the ultimate companion media

Advertisers and agencies believe digital audio fits easily into people's lives and complements other activities, more so than any other media. Three quarters (74%) of advertisers and agencies believe listeners are highly engaged with digital audio. Digital audio is more and more popular with advertisers because of its immersive quality. Eighty-six per cent of advertisers and agencies agree digital audio is a great way to reach audiences in a one-to-one context, more so than any other media including TV, social and print.

The advanced capabilities of digital audio

Advertisers and agencies are now taking advantage of the new capabilities that digital audio advertising provides with particular interest in three areas: advanced targeting, dynamic creative and programmatic buying.

Eighty-one per cent of advertisers and agencies believe digital audio gives brands new ways to target consumers, particularly through geo-targeting. As well as targeting, most advertisers and agencies (78%) think the ability to use dynamic creative makes digital audio an increasingly attractive advertising medium. Dynamic audio enables advertisers to change parts of the message in an audio ad based on targeting or contextual data, the potential variations of one ad can reach into the thousands in a way that has never been possible before.

To read the full The Rise of the Digital Audio Advertiser Report, visit thisisdax.com

Don't forget, we can send you radio news via email direct to your inbox every weekday at 11am. Just use the form below to register.



Posted on Monday, March 19th, 2018 at 4:08 pm by UK - Reporter