Gem 106 has been found guilty of not sticking to strict rules when running a competition with a £2,200 prize during the breakfast show.
Listeners had to enter the competition via a premium rate text number for £1.50, or enter free online. The terms of the competition stated listeners had to answer their phone with the exact phrase "Morning Jo and Sparky" to win the accumulating prize money.
During the set up of the competition, Jo and Sparky talked about the feature, saying "Any other words or phrases used will be counted as invalid and the prize forfeited". Jo also asked Sparky if the caller could say Good Morning to which Sparky replied "No".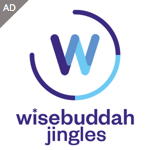 During the first two rounds of the competition (on 9 and 10 January 2018), neither entrant called by the presenters answered their phone correctly. The prize therefore reached £2,200 on 11 January, when, at 08:41, the presenters called a randomly selected entrant, who answered their phone by saying, "Good morning Jo and Sparky". After seeking confirmation from the programme producer that this answer was acceptable, the presenters awarded the entrant the prize

Gem told Ofcom that 5,439 listeners had entered by text, and 3,007 listeners had entered online. All entrants, including the four people who complained, were offered the option of a refund or free entry to a separate draw to win £2,200.

Ofcom considered the broadcast competition was not conducted fairly, and found the Bauer Media station in breach of Rule 2.13 of the Broadcasting Code.

Don't forget, we can send you radio news via email direct to your inbox every weekday at 11am. Just use the form below to register.



Posted on Monday, April 9th, 2018 at 11:30 am by UK - Roy Martin