JACKfm and Union JACK have spent two and a half days broadcasting live from Helen & Douglas House in a 31-hour Radiothon.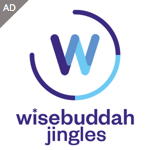 The aim was to tell the stories of the work that goes on inside as the team there support terminally ill children and their families, and to raise much-needed money to keep this work going.
The hospice is the first of its kind in the world and relies on donations to stay open; it costs £3 million a year to run, and 88% of this comes from charitable
giving.
JACKfm's Trevor Marshall and Annabelle Buckland presented the Helen & Douglas House Radiothon 2018 from 7th – 9th March, bringing listeners the emotional stories of families who use the hospice for respite care, and those who've received end of life care for their children suffering from life-limiting conditions.
Union JACK's Impressionist and Comedian Josh Berry also made regular appearances on air with Howard Taylor, bringing a whole host of celebrity guests who encouraged listeners to part with their cash for the charity.
The audience gave overwhelmingly, helping raise a massive £200,908.10.
Every penny of the money raised will be used solely to care for the terminally ill babies and children and their families who rely on Helen & Douglas House for a chance to spend time together a family, whilst the hospice staff take care of the children's medical needs.
Tim Parker, JACKm Programming Director says: "What an amazing few days of broadcasting. So many people have put in so much time, effort and emotional energy into this year's Radiothon. Those listening to JACKfm and Union JACK have responded to the stories we shared and have given an overwhelming amount of money. Thank you!"
Hazel Bedford, Helen & Douglas House Fundraising and Marketing Director: "We are thrilled that this year's Radiothon raised over £200,000 which will pay for our Care Team to look after children and their families for 6 months at Helen House. A massive thank you to everyone who donated and to the JACK team for their compassion, hard work and dedication, broadcasting up to 12 hours a day. We were so pleased with the way they sensitively captured, edited and spoke about our charity and their insightful and poignant interviews with our families, volunteers and staff showing the listeners the realities of life for families with terminally ill children."


Don't forget, we can send you radio news via email direct to your inbox with a number of options. Just use the form below to register.