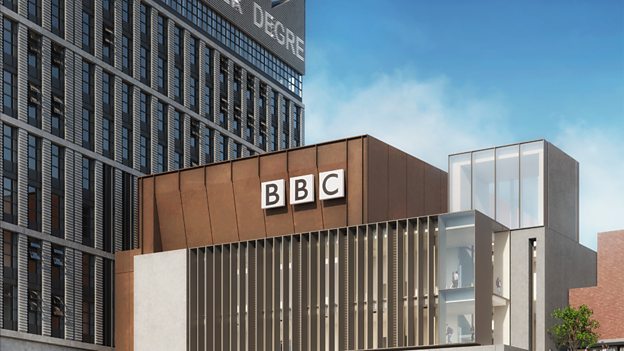 Artist's impression of the new BBC Music building in Stratford
BBC in Stratford move as Maida Vale closes

The BBC has announced plans for new music studios in east London, which means the famous Maida Vale studios – home to many live radio performances – will close.
It will bring an end to the corporation's association with Maida Vale, which has played host to thousands of appearances by bands and singers on Radio 1, Radio 2 and 6 Music – including Live Lounge performances and sessions. The Radiophonic Workshop was also based there until its closure in 1998. The building in Maida Vale was first used by the BBC in the 1930s when it was home to the BBC Symphony Orchestra. During World War Two is was also a standby centre for the corporation's radio news department.
The new facility at Stratford Waterfront, planned to open in 2022-23, will become the base for the BBC Symphony Orchestra and Chorus and the BBC Singers, as well as being used regularly by the BBC Concert Orchestra and live music performances across BBC Radio. It will have both music recording studios and rehearsal spaces.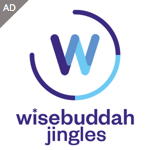 Tony Hall, BBC Director General, says: "We're hugely excited about the prospect of joining the new Stratford Waterfront development. The future home of the BBC Symphony Orchestra & Chorus, BBC Singers and our rock and pop recording facilities is one of the most exciting cultural developments in London. With so many world class arts organisations on one site there will be great opportunities for partnerships and new projects – and we're looking forward to getting involved."
The BBC says locating its popular music recording studios in Stratford will help establish the area as a music destination. BBC Radio 1, 1Xtra, Asian Network, Radio 2, Radio 3, 6 Music and BBC Introducing will all curate and broadcast performances regularly from the site. There will also be outdoor events in Stratford's new cultural quarter and at local venues – as well as studio workshops and events as part of the BBC Proms.
James Purnell, Director of Radio & Education, says: "This proposed new building will act as a magnet for music development in East London and will allow us to share our music facilities and expertise with local, diverse communities as well as being a much better place for our brilliant music staff to work from."