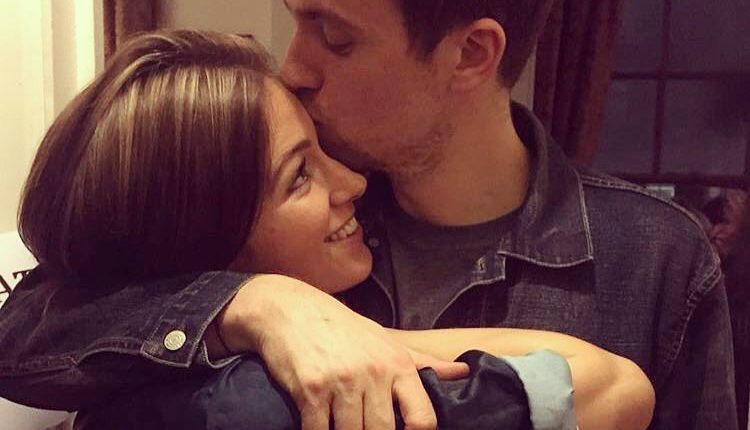 gregjames17 on Instagram
Greg James tops off week with engagement news

Radio 1's new breakfast presenter Greg James has finished off a big week for him by announcing on Instagram that he's engaged.
Earlier this week it was announced he'll be swapping places with Nick Grimshaw in the autumn, as Grimmy steps down from the Radio 1 breakfast show after 6 years and moves to Drivetime.
Greg posted news of his proposal from girlfriend Bella Mackie – a former Guardian journalist – on Instagram, saying: "Oh while we're doing announcements, here's something else…I'm having the time of my life and enjoying my work more than ever. I feel really content and it's nice to have my shit together before I undertake a huge new work challenge. One of the main reasons for this happiness is because I met this person. This is Bella and in February she asked me to marry her. I said yes immediately because she is the smartest, funniest and most beautiful person I've ever met. The only problem is she loves staying up into the early hours drinking as much as I do and this is not conducive with 5am alarms. That said, it's been quite a year."
Shortly after the news broke this week about his move to breakfast, Greg told Newsbeat that he wouldn't be worried about the response to the show in the press. "I feel like I have a really good handle on what the listeners enjoy," he said. "People are always going to write stuff about it, but I'm not doing a show for critics or anything like that. I really love the listeners and doing a show for them."


Don't forget, we can send you radio news via email direct to your inbox with a number of options. Just use the form below to register.