BBC Radio 1 celebrates 1 million YouTubers

BBC Radio 1 has reached the 1 million subscribers mark on YouTube – a number Greg James is particularly happy with.
The presenter recently went naked for a parody of Miley Cyrus' Wrecking Ball video, which has had almost five million views since it went online in September.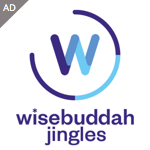 "It's really important that Radio 1 not only does really good radio stuff, but also does good videos too and to make sure that as many people as possible know about what we do. So if it means getting my bits out on a wrecking ball, then so be it – it was all worth it."
The millionth subscriber signed up at 8.01pm on Sunday 19th January during Dan and Phil's fully visualised Radio 1 show. Dan and Phil themselves were recruited after they became popular on YouTube.
The station says they are the first radio station with one million subscribers, and 55% of the network's YouTube viewers are under the age of 24. The channel also attracts 35% of its audience from females aged 13 – 17.
Talking about the news, Ben Cooper, Controller of BBC Radio 1 and 1Xtra says: "Radio 1 has to find new ways of finding new young audiences for the BBC and the best way to predict the future of radio is invent it yourself."