Daytime sharing arrives at Bauer stations

Key 103's recently introduced programme "Old Skool & Anthems" is to be networked across 14 Place Portfolio stations.
The hour long show, presented by former Heart jock Neil Bentley (pictured above), is currently shared between Key 103 and Rock FM but from February 17th will be on all stations in England and Scotland from 2pm till 3pm weekdays.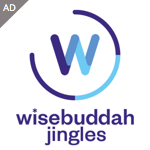 Neil Bentley said: "I'm really excited to be expanding the show to so many of Bauer Media's market leading stations. It's great to be able to brighten the afternoons of even more listeners with a great mix of classic and chart songs!"
The show will be produced in Manchester by North West Regional Content Director Ande Macpherson alongside the new 'In:Demand' show which airs for the first time on the same day, February 17th, between 7pm – 10pm.
Owen Ryan, Group Content Director, Bauer Radio North of England and Scotland, said: "I'm delighted to welcome Neil to the team and look forward to working with him as we strive to offer content that delights and excites our listeners across the North of England and Scotland. I'm confident 'Old Skool & Anthems' will create a real appointment to listen each day and help our market leading stations continue to grow audience share in their communities across the UK."
The show will be broadcast on Key 103, Radio City, Rock FM, Radio Aire, Hallam FM, Viking FM, Metro Radio, TFM, CFM, Clyde 1, Forth 1, West FM, Northsound 1 and Tay FM.