Bates and Parsons out as Smooth relaunches

Simon Bates and Lynn Parsons are leaving Smooth Radio to make way for a new line-up as the station re-launches under Global Radio.
New to the station will be TV presenter Andrew Castle, taking over breakfast from Simon Bates, and Daybreak's Kate Garraway, taking over from Lynn Parsons on Mid-mornings.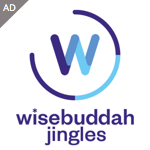 Andrew Castle says "I can't wait to get started on the Breakfast show. I'm a big fan of the new Smooth and love the music on the station."
Paul Phear is also confirmed as new host of afternoons, after leaving Magic 105.4 last month.
Drivetime has recently changed with the introduction of Anthony Davis, and evenings will see Heart Cambridge Drive presenter Chris Skinner host "The Smooth Sanctuary" replacing Carlos.
Weekend presenters Gary King, Pete Waterman and David Prever have also left the station.
Smooth Radio will have a new strapline too, as Global Radio introduces "Your Relaxing Music Mix" and puts the station on AM across a large part of the South and Midlands.
In other changes, Andrew Castle will also interview a celebrity every Sunday evening, on 'Andrew Castle Meets', which will also be broadcast across the network.
Myleene Klass, already on Global Radio's Classic FM, will join Smooth to present the Saturday morning show each week from 10am till 2pm, and Tina Hobley will continue to present the Sunday mid-morning show.
There are two new weekend shows too. "Great British Song Book" will be hosted by Chris Skinner each Saturday night, and Sunday evenings will belong to the "Great American Songbook", hosted by Anthony Davis.
Global's founder & executive president Ashley Tabor said: "Richard Park and his team have assembled an all star cast for Smooth. Andrew Castle, Kate Garraway, Tina Hobley and Myleene Klass joining Smooth tell you just how seriously Global takes the launch of Smooth, and the focus and investment we're putting behind this brand.
"It's a further demonstration of our core strategy of 'national brands delivered locally', and it's very important to us. As Smooth becomes one of the country's biggest commercial radio brands, we're investing to make it bigger and better for our listeners and advertisers."
Kate Garraway said: "I love the music on Smooth Radio so I'm thrilled to be part of the new line-up. To be given my own weekday morning show is very exciting – and a bit nerve-wracking – but I can't wait to get started!"
Myleene Klass said: "I love all types of music and I'm looking forward to playing some of my favourite tracks on Smooth, as well as keeping up my Classic FM show of course!"
Smooth Radio is reversing its national position with regional programmes returning to the network's five regional transmitters in London, East Midlands, West Midlands, North West and North East.
Three of the six Smooth stations are awaiting approval to be owned by Denis O'Brien's Communicorp Group, but will continue to take a national feed of programmes from London off-peak.