Caroline North returns for 50th birthday

Radio Caroline North will be broadcasting for 28 days starting next month to celebrate 50 years since the station first went on the air. 
A group of presenters and enthusiasts have got an RSL licence to broadcast to Liverpool on 87.7FM and the service will be run from a ship in the city's Albert Dock.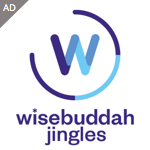 Organiser John Dwyer said "We felt it was important to acknowledge the Golden Jubilee but at the same time celebrate our station, Caroline North, whose part in the Swinging Sixties is often overlooked.
"While we will not be on air for the anniversary of the start of Caroline on 28th March this was actually Easter Saturday in 1964 and since Caroline is the Queen of the airwaves there is no reason why she should not have two birthdays and why we should not celebrate her Official Birthday over the Easter weekend."
Alan Roberts, owner of the LV 23 and skipper of the boat for the broadcast said "I bought the Lightship to secure an important part of Liverpools Maritime heritage and was delighted to be asked to host the event. The Lightship was built in 1960 and the last manned vessel to serve Liverpool. For it to take part to celebrate the 50 years of Britains most famous Radio Station is a fitting use for the ship."
The ship will be open to the public 10am to 6pm each day during the broadcast.Incidentally the original Company set up to run Radio Caroline was Planet Productions, and the name of the Lightship is the Planet!
Caroline North will be on air from 31st March 2014 to 27th April 2014 on 87.7 FM; and available on the internet at carolinenorth.com.