Smooth Radio to be removed from Digital 1

Global Radio has been given Ofcom approval to remove Smooth Radio from the Digital One national DAB multiplex.
In the latest Ofcom update, Global Radio has also been granted permission to add a new station, with an unconfirmed name, playing music from the 70s, 80s and early 90s with particular appeal to audiences aged 35-54.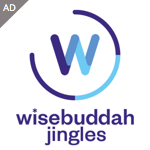 Smooth Radio broadcasts nationally on DAB, enabling five regional stations to carry national programmes 24 hours a day. Removal of Smooth Radio from Digital One means stations in London, East Midlands, West Midlands, North West, North East will be required under the Digital Economy Act 2010 to provide regional programmes for seven hours a day.
Its current format puts the station targeting those aged 50 plus with easy listening music including music influenced by jazz and soul, plus lifestyle oriented speech.
Global Radio first applied for a digital radio multiplex variation using the 'unconfirmed name' approach before announcing Choice FM was changing to Capital XTRA.