Gold drops presenters outside breakfast

Global Radio's Gold network is to become a non-stop music service outside breakfast, with four presenters leaving the station, RadioToday can reveal.
Paul Coyte, Dean Martin, Eamonn Kelly and Andy Peebles will all leave Gold as their contracts draw to a close, with David Andrews keeping Saturday breakfast and his new early weekday breakfast show on the growing Smooth Radio brand. Eamonn Kelly will also host his new Sunday Breakfast show on sister station Smooth and Shaun Tilley will continue as cover jock.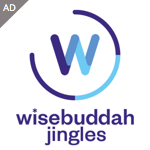 Gold will come off most of its AM frequencies and DAB multiplexes across the UK on March 23rd, leaving the station only transmitting in London, East Midlands and Manchester.
The More Music Breakfast Show with Tony Dibbin continues, weekdays from 6am to 10am. Tony will also host the Sunday breakfast show and Simon Hirst will also continue presenting 'Vinyl Heaven' every Saturday afternoon, from midday.
A statement from the station says: "As part of the changes, Gold will be playing even more of the Greatest Hits of all Time, including non-stop 'Music Marathons' throughout the week."
A new, as yet unnamed service with a similar format description to Gold – "playing music from the 70s, 80s and early 90s with particular appeal to audiences aged 35-54″ – will launch on national Digital 1 shortly.