John Leslie gets regular show with Bauer

Bauer Media Scotland has hired John Leslie for a new Saturday show across its Greatest Hits Network of stations.
John will start this weekend and will be on-air from 10am till 2pm on Clyde 2, Westsound, Dumfries, Forth 2, Tay AM, Northsound 2 and new Greatest Hits member station Westsound FM.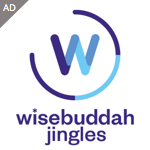 Ahead of his first Saturday show, Leslie said: "I'm absolutely delighted and looking forward to presenting regularly on the Greatest Hits Network, starting this Saturday. I thoroughly enjoyed the shows back in December and was given a great welcome by station staff and listeners alike.
"My aim is to complement and add to the terrific content and listener engagement which already runs throughout the Greatest Hits Network and I simply can't wait to get started."
The former Blue Peter and ITV This Morning presenter has already hosted a number of programmes with Bauer last year, including specials on Christmas Day and Boxing Day.
Graham Bryce, Group Managing Director for Bauer in Scotland and Northern England, said: "Following the success of the high profile shows John hosted for us at the end of the year, from which we enjoyed very positive listener feedback, we're really pleased he's agreed to present for us on a regular basis.