Lily Allen to cover Dermot's Radio 2 show

Singer Lily Allen is to host Dermot O'Leary's BBC Radio 2 show this week as Dermot hosts a live space TV show from Houston.
Lily will be joined by author Caitlin Moran, Vogue editor Alexandra Shulman and Newsnight's Kirsty Wark.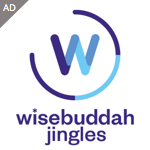 She said, "I've been a guest on Dermot's show loads of times, and I've been secretly plotting to take his place, so am very pleased I will have the studio all to myself."
The programme, which as already been recored, is on-air this Saturday 3pm till 6pm (15th March).
Dermot O'Leary is currently working for Channel 4 at NASA in Houston, hosting a new Live from Space Season show.