Myers' Manx Radio report radio released

John Myers' independent review of Manx Radio has been published in which the radio exec says to cut management and hire more journalists.
The report suggests entering into a discussion with the BBC about taking 5 live overnight, and providing an all-speech breakfast show (rather than the current one hour) to over-deliver on its remit rather than working within its comfort zone.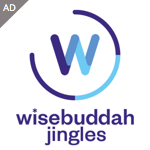 On staffing, he says the management structure is too large and could be reduced by at least one with savings transferred into programming.
Myers also says the newsroom could do with more staff to deliver an enhanced news service: "The newsroom is underfunded to deliver its remit and requires further investment in people. I believe it requires at least another two journalists. Reducing management roles, and using the savings to enhance its overall news output would achieve this. The news output is pedestrian at times, and the directors should encourage a more challenging news agenda," he said.
Making news clips available to the other two commercial stations on the island, 3FM and Energy FM should also be considered once Manx Radio has had the exclusive first use.
During the week of the report at the end of July 2013, Myers says a number of opportunities were missed for stories, including finding out why nobody from the government welcomed back athletes with gold medals at the Island airport.
The station has four engineers – something which Myers says is a luxury some stations of the same couldn't afford.
Myers goes on to say: "Manx Radio receives an annual subsidy from the Manx Government, to broadcast a range of programmes alongside a significant local news service that sits within the widely accepted description of a Public Service Broadcaster(PSB). Running such a service, which relies on content rather than music, is expensive and therefore the station also accepts commercial advertising, a unique model which does not exist in the UK. Nevertheless, it is a successful one and without this combined source of revenue, the government would have to either double its annual subvention or remove the stations commitment to extensive content and news. Neither is a good option."
The station receives a programming subsidy of £850,000 per year (down from £978,000 in recent years), but with additional costs such as rent free accommodation and money to run an RSL, total costs go over £1.1m.
Myers continues: "Everyone I met, without exception, welcomed my involvement on this project, and I was given all the access required in order for me to conduct my review swiftly and without pressure or favour."
Read the full review here.