Jazz FM looks back at 25 years of radio

Jazz FM is celebrating its 25th anniversary today by playing highlights from the station's archive.
Live sessions and concert recordings will air every hour from the musicians and artists who have been part of Jazz FM along the way, to some of the original station imaging and a conversation between breakfast presenter Lynn Parsons and Diana Luke – the station's first host.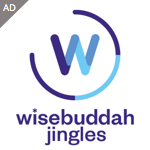 Jazzfm.com will also host a special birthday area featuring exclusive audio and videos of programmes from the past, original presenter photos and press cuttings alongside a digitised programme of the concert that kicked it all off – Ella Fitzgerald with the Count Basie Orchestra at the Royal Albert Hall.
Since it launched, Jazz FM rebranded briefly to JFM, expanded to the North West and made bids for other regional licences. The two regional stations in London and the Northwest rebranded to Smooth FM in 2004/2005 meaning an end to the station name. It was only a few years later it made a full return under new ownership online and eventually on DAB across the UK. The station now broadcasts on DAB in London, television and online.
The station launched in 1990 but ten years before that, co-founder and jazz pianist Dave Lee wrote a letter to the IBA saying: "Dear Sir, I hereby apply for a licence to open a jazz radio station in London." Dave had been inspired by listening to jazz radio stations in America while staying in Beverly Hills, making advertising jingles for television.
Content Director Nick Pitts said "It's not often you get to celebrate such a momentous occasion. We've spent hours going through a mountain of (badly filed) archive tapes and have come up with some real gems including live sessions and concerts recorded in our first month on air! Jazz FM may have had its fair share of ups and downs but has always created amazing programmes with incredible music. Here's to the next 25 years".