Celador wins back the Portsmouth licence

The Breeze will continue to broadcast in Portsmouth after Ofcom reawarded the Portsmouth licence to Celador.
The licence was challenged by community radio station Angel Radio, which covers nearby Havant in Hampshire, which asked listeners to raise the £5k needed to submit the application form to Ofcom.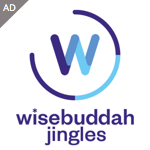 Ofcom considered that The Breeze's offer of bespoke local news for the licensed area was a significant difference in relation to the other commercial and community radio services available in Portsmouth.
In reaction to the news, Angel Radio's Station Manager, Tony Smith said: "Angel Radio remains committed to continue broadcasting to Havant on 101.1FM, and will be accepting a five year licence extension to its existing FM transmission from Ofcom. The 101.1FM licence extension will allow broadcasts to remain in Havant until the end of 2020."
Tony Smith went on to explain: "Angel Radio's licence bid for the 107.4 Portsmouth FM licence was supported by a large number of people living in the South Hampshire area. The good news is that they can listen to our station on DAB digital radio and also online at www.angelradio.co.uk, so there is no reason why they should miss out on our uniquely nostalgic and entertaining programmes."
Celador currently broadcasts The Breeze from Southampton on the 107.4 frequency, which was previously home of Radio Victory and The Quay. A request was made to Ofcom by Celador to cut short the licence and re-advertise it.
The Breeze transmits on this frequency at 200W from Fort Southwick to an adult population of 300,485.