Bauer brings local radio back to Scotland

Bauer's FM stations in Scotland are to get a number of new country specific programmes, breaking away from some current networked shows with England.
Former Heart/Real presenters Ewen Cameron and Cat Harvey join Bauer for a weekend show, the weekday evening show returns to Scotland and Old Skool and Anthems will be broadcast from Scotland for the first time.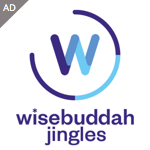 Greig 'Greigsy' Easton will leave Northsound 1 breakfast and host Sunday to Thursday from 7 till 10pm in Scotland, whilst Michael Blades moves from his current Bauer City 3 network morning show to become the new host across England.
They both replace In Demand presenter Stu Tolan who is moving to Rock FM in Preston to host mid-mornings. Current mid-morning presenter Paul Webster will come off air to concentrate on his role as Content Controller.
In addition to evenings, the one-hour networked 'Old Skool and Anthems' show will also be cut loose from England. Grant Thomson will now host this in addition to his existing Clyde 1 drive show.
Former Heart / Real Radio breakfast team Ewan and Cat are joining Bauer for a new Scotland-wide Sunday morning show. This is their first radio show together since they were together on Heart prior to Robin Galloway returning.
And in Aberdeen, Micky Gavin is to be the new breakfast show host on Northsound 1, moving from Tay FM where he is currently Content Controller.
The changes will come into effect from 3rd August with the Ewan and Cat Sunday show launching Sunday 9th August and Stu Tolan, Griegsy and Michael from 17th August.