The Competition and Markets Authority has cleared the anticipated acquisition by Global Radio Holdings of Juice FM.
Global bought the station from UTV Media earlier this year, and a consultation has been taking place since August to work out if the purchase would result in a substantial lessening of competition within the Liverpool radio market.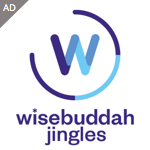 The CMA has announced the news today, saying the full text of the decision will be available shortly.
It is anticipated Global will rebrand the station to Capital to expand the network, but no official news has been announced.