Global confirms Capital to launch in Liverpool

Global has confirmed to RadioToday Juice FM will rebrand as Capital Liverpool in early 2016.
Global agreed to buy the station from UTV in June 2015 subject to regulatory approval from the Competition and Markets Authority, which was cleared today.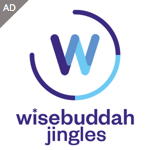 The Juice transmitter on 107.6FM will add a further 250,000 listeners to the network, increasing the Capital brand to over 8m listeners.
Ashley Tabor, founder & executive president of Global, said: "I'm extremely happy that we can now bring Capital, the UK's number one hit music station, to the city of Liverpool, something we've wanted to do for some time.
"The Capital network has grown and grown over the years by continuing to deliver what our listeners love, playing the world's biggest hits from the world's hottest stars, putting on the biggest and best events and delivering world class content to every corner of the UK. We will continue to take the Capital network from strength-to-strength in 2016 and we're looking forward to continuing this journey and bringing Capital to Liverpool early next year."
Completion of the sale is expected to take place on Thursday October 8th 2015.