Nation Broadcasting to launch Dragon Radio

A new national radio brand is launching in Wales tomorrow, as Nation Gold changes to Dragon Radio.
The station is available on DAB multiplexes across South Wales, Mid & West Wales and North Wales and will feature programmes recently introduced by the group for Thames Radio in London.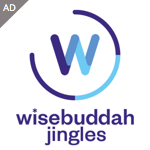 The playlist will be 70s, 80s, 90s and today, and include Tony Blackburn, Pat Sharp and Neil Fox.
Tony's Soul Party will be heard Saturday nights from 1800-2200, Pat's Top 10 at 10 will air Sunday-Friday and Foxy's All Time Favourites on Saturday mornings. Welsh broadcasters Chris Blumer and Lee Jukes will present the weekday breakfast and drivetime shows.
Dragon Radio is the latest station from Nation Broadcasting, who operate Welsh national station Nation Radio and a string of local radio stations including Radio Pembrokeshire, Radio Carmarthenshire, Radio Ceredigion, Swansea Bay Radio and Bridge FM.
Group Managing Director Martin Mumford said "Dragon Radio is a great new Welsh brand that complements our existing national and local radio services. It offers listeners and advertisers across Wales a significant extension in choice".
Content Manager of Dragon Radio, Steve Simms said: "We're excited to bring listeners in Wales the best talent to Dragon Radio and we're confident that listeners will love the variety and volume of music we play."
There is already a Dragon Radio operating in Wales – at the University of South Wales – but this new station with the same name appears to be unconnected. There is also a DAB station named 100% Dragon Hits.
Previously, Red Dragon Radio operated in Wales from 1985 before being rebranded in 2014 to Capital.