Steve Penk set to launch Ronaldo Radio

RadioToday can reveal Steve Penk Media is working on an idea to create a radio station for a number of A-list footballers.
The first such station will be Ronaldo Radio, featuring Cristiano's personal favourite songs, plus footballer news in three languages.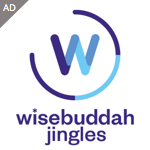 Steve is hoping to tap into Ronaldo's fan base, including his 49m Twitter followers who might want to listen to a radio station using his name.
Steve says: "My latest creation combines two of my greatest passions, radio and football. The world's top footballers, many of them with vast wealth and plenty of spare time on their hands, are often looking for something new, the next thing that interests them, they're always looking for something that very few others have got.
"Football Star Radio is something I have created, but only for a select few. Carlos Tevez has just signed the world's richest football contract, making him the world's highest-paid footballer ever as he joins the Chinese Super League. Tevez's earnings at Shanghai Shenhua are rumoured to be £32 million per year. £615k per week, £88k per day, £3.6k per hour, £60 per minute. For kicking a ball? Wow!"
Although tailor made to Cristiano's personal taste, the app will be available free to the general public. Steve Penk plans to develop other App based radio stations for A-list footballers including Wayne Rooney, Sergio Aguero, Lionel Messi and others.
Steve Penk goes on to say: "Aimed very much at the individual A-lister, I see this as the ultimate iPod for the football star, their very own personal favourite songs available to them 24/7 as they travel the world, produced in a radio station style format and available via an app downloaded to their phone."