The final live overnight show on the UK's biggest radio station took place on Sunday morning as Alex Lester said his last words.
"I've had a wonderful 30 years, we created something unique and the time has flown. I shall miss you, thank you.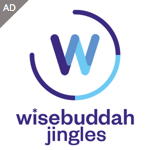 "Thankyou for sharing your show with me, I hope you'll find me somewhere." Alex said as he played his final song, Farewell is a lonely sound by Jimmy Ruffin.
Alex and his fellow After Midnight host Janice Long were told that their time on the station was coming to and end, and live overnights were to be replaced by repeats.
RadioToday broke the news of their departures earlier this month, causing a backlash against the station from both listeners and industry friends and colleagues, including a tribute by Radio 1 presenter Greg James. Greg said: "In a world of chancers, cut backs, commercialisation and generic nonsense, people like you keep radio alive, interesting and for the listeners. People forget about the listeners quite a lot but you never did and in return, we'll never forget about you. Now make sure you get back on the radio soon or else."
Alex's wife posted a powerful message on Facebook just before the last show. She said: "No-one in Radio 2's management team has seen fit to offer even the smallest word of thanks to Alex for 30 years of making BBC Radio 2 distinctive, informative, and entertaining during the hours of the night, albeit when none of them were awake, or bothered enough, to notice.
"You'd have thought that someone in management might have invited Alex for a farewell drink, popped in to the studio to shake his hand, or, at the very least, dropped him a quick email to say thank you for everything he has done for the station for three decades."
Janice said a tearful goodbye last week and will work on a two four-part music series for Radio 2 due for broadcast later this year. Alex has secured a weekly show on BBC Radio Kent and can also be heard on BBC Radio Oxford.
BBC Radio 2 issued a statement saying: "Radio 2 has had to make extremely tough decisions to reduce programming costs in order to make savings in line with the rest of the BBC. As a relatively small percentage of our audience listens to Radio 2 through the night, changes need to be made to ensure that our programming spend reaches the most listeners. I'd like to thank both Janice Long and Alex Lester for their contributions to the programme."
Listen to our exclusive interview with Alex, recorded just after the news of his departure was made public: