BBC Radio 2 cuts live overnight presenters

There will be no live overnight programmes on BBC Radio 2 from February as the station cancels the After Midnight show.
Presenters Janice Long and Alex Lester will continue to broadcast on BBC Radio, the station says, unspecifically.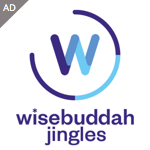 Instead, repeats of other Radio 2 shows will air from midnight and different styles of music will play out till 5am, in a new strand called Radio 2 Playlists.
Alex has been broadcasting on BBC Radio 2 for 30 years, gaining him the nickname the Dark Lord after he took over the early morning show permanently in 1990. Janice Long has been on the 'overnights' since 2000, starting out on midnight till 2am then moving to the After Midnight show four days a week when it was introduced in 2014.
Lewis Carnie, Head of BBC Radio 2, told RadioToday.co.uk: "Radio 2 has had to make extremely tough decisions to reduce programming costs in order to make savings in line with the rest of the BBC. As a relatively small percentage of our audience listens to Radio 2 through the night, changes need to be made to ensure that our programming spend reaches the most listeners. I'd like to thank both Janice Long and Alex Lester for their contributions to the programme."
On Saturday between midnight and 3am, Huey Morgan's show will broadcast and on Sundays Bob Harris's show will broadcast in that slot. On Monday to Friday between midnight and 2am, repeats of Sounds of the 60s, Sounds of the 70s, Sounds of the 80s, Pick of the Pops and The Craig Charles House Party will be broadcast.
Between 2am and 5am Monday to Friday, and Saturday and Sunday 3am till 6pm, Radio 2 Playlists will feature music from Radio 2's different genres. These collections will include tracks from the past to the present day, covering folk, country, musical theatre, blues, jazz, funk, pop and soul.
Jeff Smith, Head of Music Radio 2 and 6 Music, added: "Radio 2's audience is increasingly aware of the benefits of streaming music but to date the offering for them has been limited or designed for younger audiences. It's important that we offer Radio 2 listeners a way into curated, genre and mood orientated playlists but with a distinctive Radio 2 spin. So we are introducing Radio 2 Playlists. These are playlists which are uniquely curated by our leading music presenters and music team and that our audience can enjoy on the radio or on demand as Radio 2 Playlists in the BBC Music app on their mobile devices."
Update: Alex is currently covering breakfast on BBC WM whilst Janice will work on a two four-part music series for Radio 2 due for broadcast later this year.