Subjects for the year's Radio TechCon include Smart ​Speakers, ​5G ​and ​#onelovemanchester when it takes place in London this month.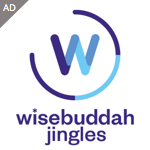 Topics ​to be covered ​include ​the ​history ​of broadcast ​engineering, ​an ​in-depth ​debate ​on ​the ​implications ​of ​5G ​for ​broadcast, and ​a ​behind-the-scenes ​look ​at ​how ​the ​#onelovemanchester ​conference ​was transmitted ​to ​the ​world.
There ​will ​also ​be ​mini-masterclass ​sessions ​on ​Smart ​Speakers ​and ​RF ​safety, ​along with ​updates ​from ​the regulator, ​a ​demonstration ​of ​a ​'virtual ​studio' ​used ​to ​train engineers, ​and ​advice ​on ​protecting ​your ​station's ​output ​from ​cyber ​attack.
There ​will ​also be ​a ​session ​on ​how ​engineers ​can ​work with ​local ​schools ​to ​find ​the ​next ​generation ​of ​the ​technical ​community. ​Delegates will ​also ​hear ​the ​latest ​research ​on ​how ​object-based ​audio ​might ​assist listeners with ​hearing ​loss, ​and ​will ​get ​practical, ​hands-on ​tips ​on ​what ​the ​AES67 ​standard means ​in ​real-life.
And ​all ​Radio ​TechCon ​attendees ​will ​receive ​official ​CPD accreditation ​from ​the ​IET ​- ​a ​first ​for ​the ​event.
The ​whole ​day ​will ​be ​compèred ​by ​Radio ​TechCon ​veteran, ​and ​industry ​legend, David ​Lloyd.
"We're ​really ​looking ​forward ​to ​welcoming ​engineers, ​technicians, ​producers ​and managers ​who ​love ​radio ​and technology ​to ​Radio ​TechCon," ​says ​Ann ​Charles, ​one of ​the ​organisers ​of ​the ​event. ​"Whether ​you ​have ​worked ​in ​radio ​for ​years, ​or ​are brand ​new ​to ​the ​industry, ​we ​hope ​there ​will ​be ​something ​there ​for ​everyone ​to enjoy."
The ​conference, on November 27th, ​will ​be ​accompanied ​by ​a ​mini-trade ​fair, ​open ​exclusively ​for delegates, ​with ​representatives from ​Broadcast ​Bionics, ​Broadcast ​Radio, ​HHB, Wedel, ​Preco, ​the ​IET ​and ​STEMNET.
The schedule for the day and more details are on RadioTechCon.com.


Don't forget, we can send you radio news via email direct to your inbox with a number of options. Just use the form below to register.