Radiocentre has created a suite of images to authentically reflect modern radio listening.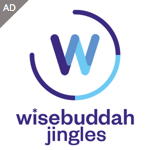 The photos, shot by photographer Matthew Joseph, show a range of scenarios including a family breakfast, at work, in car and in bed.
The images acknowledge a struggle by the media, especially trade publishers, to find interesting images to accompany stories about radio – and especially radio advertising. The default is often to use old-fashioned radios or photos of people excitedly clutching their headphones – but neither of these are accurate reflections of how the medium is usually consumed.
The photos set out to show that radio is an immersive experience, usually listened to while doing something else. This gives it a unique emotional resonance and presents a great opportunity for advertisers.
Speaking about the new images, Radiocentre's Client Director Lucy Barrett said, "We regularly despair at seeing stories about radio accompanied by antique radios or pictures of perfect Hollywood youths having "eargasms". These new photos, which we are sharing with media and our partners, show how radio plays a more subtle and powerful ever-present role for listeners, providing the soundtrack to their daily lives whether on the commute, relaxing at home, or at work."
Expect to see a few appear on RadioToday from time to time 🙂
Don't forget, we can send you radio news via email direct to your inbox with a number of options. Just use the form below to register.



Posted on Thursday, November 30th, 2017 at 11:44 am by UK - Reporter