Sunday schedule shuffle at BBC Radio Sheffield

Comedian Rob Rouse is joining the weekend line-up at BBC Radio Sheffield.
Rob will join the station to present the mid-morning show from 10am on Sundays. He lives in North Derbyshire and is one of the stars of BBC Two comedy Upstart Crow where he appears alongside David Mitchell, Harry Enfield and Liza Tarbuck.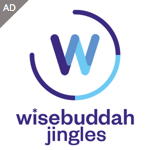 The Rob Rouse Roadshow will be on location in different parts of the region each week and will be mix of interviews, music and comedy. Rob's first show will be on November 5th when he's meeting people at Elsecar Heritage.

In other changes, Kat Cowan, who currently presents the Saturday breakfast show, will now also take over the Sunday breakfast show. She will also include the gardening phone-in on her show and will also present her first show on this weekend.

And new to Sunday afternoons, presenter David Hoyle will bring two hours of brass band music to Radio Sheffield with his show Yorkshire Brass from 1pm. This show is also on BBC Radio Leeds and BBC Radio York.

Elsewhere on the station, Sarah Major will continue to present the early breakfast show; The Weather Show with Paul Hudson continues at the earlier time of 12pm while Gerry Kersey's musical nostalgia and conversation moves to a slightly later slot at 3pm.

Kat Cowan said: "I'm really looking forward to starting Sunday Breakfast in November. I'm thrilled to be on Radio Sheffield across the weekend and can't wait to get stuck into the stories and conversation from the world of faith and ethics. And then of course the gardening phone-in at 9am is an institution. Perhaps I'll even pick up a few green fingered tips myself!"

Rob Rouse said: "I'm so delighted to be part of the Radio Sheffield team on a regular basis. South Yorkshire and North Derbyshire is full of interesting places and great local characters, it will be a joy to discover and find out more about them in the coming weeks."

Katrina Bunker, Managing Editor at BBC Radio Sheffield, said: "I think these schedule changes will make the Sunday line-up stronger than ever. Kat's Saturday show is very popular with our listeners and I am sure they will love the fact that they can listen to her on Sundays too. Rob will be a fantastic addition to our schedule bringing fun, character, laughter and a few surprises with his brand new Roadshow."

Kat Cowan's Sunday breakfast show is on every week from 7am to 10am; Rob Rouse will present the Sunday mid-morning show from 10am to 12pm; The Weather Show with Paul Hudson is 12-1pm; Yorkshire Brass will be 1-3pm while Gerry Kersey is on air from 3pm-6pm on BBC Radio Sheffield.

Notes to Editors

Don't forget, we can send you radio news via email direct to your inbox with a number of options. Just use the form below to register.



Posted on Wednesday, November 1st, 2017 at 1:53 pm by UK - Reporter