Three new DJs join the Capital XTRA schedule

Capital XTRA has a new weekend schedule, with DJ TiiNY, Afro B and Robert Bruce hosting brand new shows.
DJ TiiNY, the official tour DJ for Stormzy, joins Capital XTRA to present a brand new Friday night show, playing hip-hop, R&B and grime in the mix from 7pm – 9pm.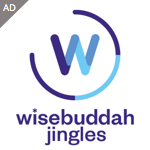 Rising Afrobeats star Afro B also joins Capital XTRA. He'll play Afrobeats tunes in the mix every Saturday night from 11pm – 1am. The South London vocalist and DJ is known in the 'Afrowave' scene and will look after the Saturday night show while regular host Abrantee takes a break.
There's also a brand new show giving exposure to emerging talent. Robert Bruce will host Homegrown every Saturday from 4pm – 7pm, showcasing breakthrough talent with guest mixes and live sessions.
DJ TiiNY said: "I'm going in the mix bringing you all the Friday night vibes on Capital XTRA. You don't want to miss this!"