Finance trainer David Thomas and intellectual property expert Alan Hunt share their tips on how to prepare yourself and your audio business for Brexit.
AudioUK has produced a series of podcasts to help prepare you and your audio business for Brexit, whenever it might happen. Listen as Georgie Frost gets tips and advice from people with experience of everything from intellectual property and HR to business contracts and working with staff and companies in different countries.

In the latest of our features here on RadioToday to help you prepare for the UK's departure from the EU, we look at what you might need to consider if you travel to European countries for your work – as well as the impact of Brexit on data and intellectual property in the audio sector.
One thing seems fairly certain about Brexit – deal or no-deal, the future is likely to involve more paperwork.
David Thomas is a finance trainer with 30 years' experience in radio and online production – including with the BBC World Service and local radio. He runs David Thomas Media.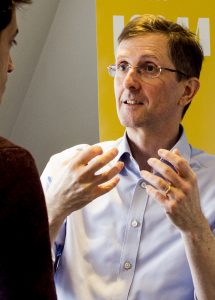 Getting your paperwork in order to enable you to do what you do now is key, he says. "Passports will need six months on them at the time of travel, the EHIC card won't work to access healthcare, and if you're going to drive abroad then the rules are different in different countries. If you're driving to another country, perhaps to do some recording or production work there, you might need your own driving licence from the UK plus an international driving permit. There are two main types, depending on the country. They don't cost much but it's something to think about in advance. If you're taking your own vehicle it needs a GB sticker on and you'll need a green card from the insurance company – which is just permission to take it overseas and it will be insured to some extent. All that will take a few weeks to come."
For freelancers in the audio world, decisions are often taken at the last minute to go and interview someone for a project. Without some advance planning, that might not be so easy after Brexit. "If you're a freelancer, and you move around, and you want your skills to be bought by people in the UK – and that might be to do with traveling overseas – you just need to make sure you've done all this first. And it's going to look quite attractive to somebody if they know it says on your CV you've got an international driving permit or that you've thought about these things."
The other thing to bear in mind if you travel for work is that there could soon be a visa waiver scheme for entry into EU countries. "It's already happening in America with the ESTA, " says David. "You do it online at least three days before you travel. The same thing will happen probably sometime in 2021 for the EU. But of course we won't be part of the EU, so that will apply to us."
Something that might not have even crossed your mind is that any professional equipment you take into an EU country might need its own paperwork – a kind of 'passport' – if there ends up being a no-deal Brexit. "You might have to organise a customs declaration in advance," says David. "You have to get it stamped on the way out, stamped on the way in and then the same on the return journey. It's to make sure you can prove you're not importing something, and so don't have to pay tax on it."
Working in the creative industries, we need to make sure the audio we make is protected – and at the moment some of the legislation around copyright and trade marking is closely aligned with EU law.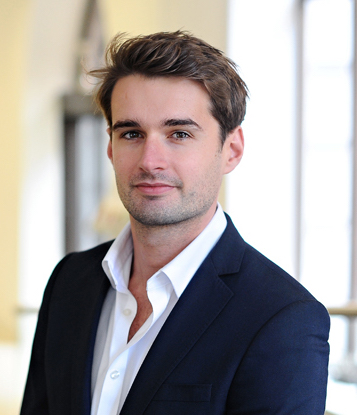 Alan Hunt is Managing Associate in the Brands & Intellectual Property (IP) and Commercial teams for the law firm, Lewis Silkin.

He tells us: "If you want to make a sound recording or a podcast today, the law in the UK says that the copyright owner will be the producer. You own the rights and you can exploit the rights. It's exactly the same for trade marks as well. You have a brand to protect, you've created a new product – the name of your podcast or the name of your recording."

"Post-Brexit, nothing will stop a UK business applying for an EU trade mark. But that EU trade mark will no longer include the UK – so you will have to apply for an EU trade mark and a UK trade mark. The costs aren't exactly double, but they're certainly more."

Alan suggests now is the perfect time to do a full audit of your IP rights and to ask yourself some important questions. "Understand what trade marks you have in place, what gaps there might be, work out if you only have UK protection or if you have EU applications and need to get some reciprocal rights in the UK. Am I doing licensing deals across Europe of my content, and need to think about how those deals are structured and, with the UK being outside of the EU, does that impact upon those licensing deals that I've reached and granted to people?"

The Intellectual Property Office (IPO) has some online resources that can help – and Alan Hunt has some good news for us: "If you have a registered EU trade mark today and/or it's registered before we leave the EU, you will be granted an automatic equivalent UK trade mark. So on exit date, you will still continue to have the EU rights and you'll be given a UK trade mark as well."

But owners of an .eu domain name without an office or trading entity in the EU after Brexit won't be allowed to continue to have them and they will slowly be revoked.

If you're making audio content that's licensed across the EU at the moment, it's worth checking whether that will change after Brexit. "For the audio book industry, publishers should be looking at their contracts to understand the extent of the rights and the deals that they have done," Alan suggests. "Will I continue to have the right to distribute these audiobooks across the EU, or was it just particular territories, or is it just the UK?"

And remember the changes in data rules – GDPR – brought in a couple of years ago? That was an EU regulation which is now UK law – and that we will continue to comply with. Businesses need to do an audit of their data flows if any personal data is being transferred into and out of the EU, says Alan. "After the exit date, it is important to document these data flows in order to be compliant with GDPR. GDPR is quite scary – there are significant implications that can happen if you get it wrong."

So if you take away one thing from this article, it's to think what paperwork you need to get in order now to enable you or your business to continue the things you currently do – or enjoy the protections you have in place at the moment. David Thomas concludes: "I think it's a question of showing that you're ready and up for whatever life throws at you, which is actually quite a good approach as a freelancer anyway. You might be pleasantly surprised – you might realise it's just about getting more organised."

You can listen to more advice on the Brexit Ready podcast – and use the government's online checker to see what you or your business should be doing to prepare for Brexit.

Need a new or improved logo for your radio station? Visit OhMy.Graphics and see how awesome you can look.

Posted on Friday, October 25th, 2019 at 1:41 pm by Guest