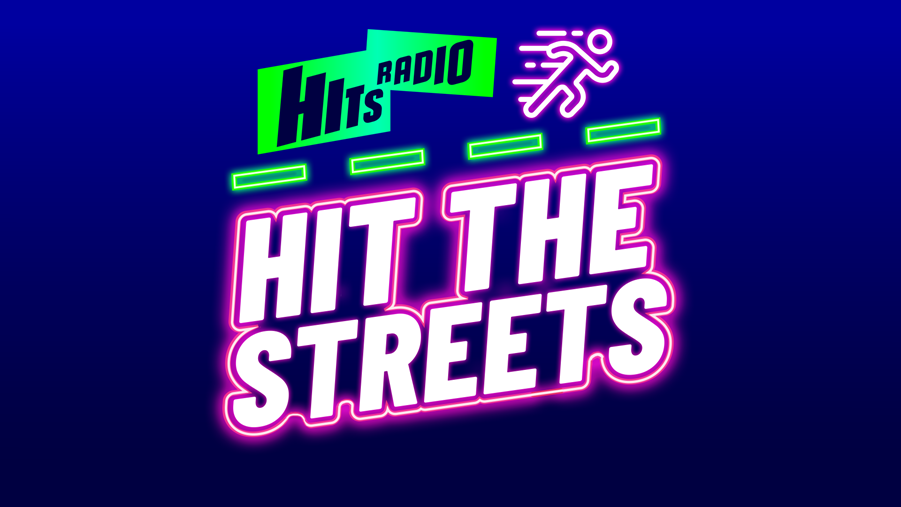 Hit the Streets campaign launched at Hits Radio

Hits Radio is creating a socially-distant running club for listeners to get involved with.
Throughout this month, 'Hit The Streets' is a high impact campaign on Hits Radio Network stations across England.

Every weekday during Wes Butters & Gemma Atkinson's drive time show there will be a mixture of positive stories, professional fitness advice from athletes, supportive messages and a non-stop music mix at 6.30pm to get people out running.
The station says it won't be about the fastest runner but an audio 'social circle' where everyone is welcome. Mel C, Linford Christie OBE, Iwan Thomas MBE, Dr Zoe Williams and Jeff Brazier are among celebrities encouraging listeners to take part.
Wes and Gemma: said "We're so excited to be part of this amazing campaign encouraging our listeners to get out and about and get their blood pumping! After such a difficult year it's really important to take some time to exercise outside in the fresh air and we've got just the playlist to get everyone going."
Mel C recently joined Wes and Gemma on the show speaking about the importance of exercise. Mel said: "It's something that became so important to me and it's part of what I call my 'Tool Kit'.
"I have struggled with depression and anxiety over the years, as many people do, and for me being able to exercise, with a healthy attitude towards it as well, because you know there was a time in my life when I was obsessively exercising, so like everything, you can take it too far, so it's just finding what works for you, and without it, I really struggle.
"And I think through 2020, coming into 2021, it has been more important than ever for me to try and remain motivated to do something."
This initiative is being produced by Audio Always with funding from the Audio Content Fund.