 12 Applications for Edinburgh Licence

Ofcom has received twelve applications for the Edinburgh FM Independent Radio Licence.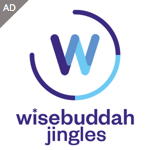 The full applications for this licence will be published on the Ofcom website shortly.
These are:
The Arrow (Edinburgh) Limited (The Arrow 107)
Chrysalis Radio, The Chrysalis Building, Bramley Road, London W10 6SP.
Contact: Daniel Owen, Tel: 020 7470 1065
Email: [email protected]
The Arrow 107 will be Edinburgh?s first adult rock station featuring classic songs from the legends of rock combined with great tracks from more contemporary acts, as well as showcasing Edinburgh?s live music scene and being the place to discover the great Edinburgh rock bands of the future.
Dunedin FM Limited
Dalveen, 7 Barnton Park, Edinburgh EH4 6JF.
Contact: David Mathewson, Tel: 0131 336 3214,
Email: [email protected]
Dunedin FM is a 24-hour speech radio station with prominence of local news, national and international news and information for the people of Edinburgh and the surrounding areas.
Edinburgh City Beat Limited (Edinburgh Citybeat 107FM)
5 Tower Place, Leith, Edinburgh EH6 7BZ.
Contact: Steve Cardownie, Tel: 07879 405958
Email: [email protected]
A locally-focused, Adult Contemporary Rock station with news, information and features of particular relevance to Edinburgh and the Firth of Forth – Edinburgh Citybeat will very much be the voice of the area.
Edinburgh Local Radio Ltd (107 FM The Rock)
Hudson House, 8 Albany Street, Edinburgh EH1 3QB.
Contact: Georgina Lipscomb, Tel: 0131 473 2318 Mobile: 07970 226308
Email: [email protected]
A station playing rock music from the last 40 years with intelligent and relevant news, entertaining and lifestyle speech targeted at an audience of 35 to 54 year olds in the Edinburgh area.
Edinburgh Radio Ltd. (Castle FM)
PO Box 23353, Edinburgh EH2 1WJ.
Contact: Ian McAteer, Tel: 0131 661 0068,
Email: [email protected]
A stylish mix of gold music, relevant news and information, and lively speech and debate, aimed primarily at those aged 45-64, with a distinctive Edinburgh focus.
4Life FM Limited
39 Long Acre, London WC2E 9LG.
Contact: Yvette Dore, Tel: 020 7845 6836 / 07887 682 909,
Email: [email protected]
4LiFE FM will be a service for mature adults (aged 40+) based upon a broad mix of music, spoken word entertainment, news and local information. It will have a higher-than-average speech/music ratio in order to comprehensively reflect the issues that are of importance to our target audience.
Real Radio Limited (Smooth FM)
1 Sterling Court, Capitol Park, Leeds WF3 1EL.
Contact: Jeff Stephenson, Tel: 07710 073021,
Email: [email protected]
A music, news and information station for mature adults living in the Edinburgh area.
Red FM Limited (Red107)
26 Brunstane Bank, Edinburgh EH15 2NR.
Contact: Donny Hughes, Tel: 01506 410411,
Email: [email protected]
Adult Alternative Radio: eclectic music mainly for ABC1 adults aged 35+, with distinctive, intelligent speech reflecting Edinburgh?s diverse city life.
Saga Radio (Scotland) Limited (SAGA 107fm)
City Park, Alexandra Parade, Glasgow G31 3AU.
Contact: Norman Quirk, Tel: 0141 551 1052,
Email: [email protected]
Melodic, familiar, popular music from the 50s & 60s to the present day, with news, information and lifestyle oriented speech, primarily targeting listeners in the Edinburgh area aged 50 and over.
Scottish Radio Holdings plc (Forth 3)
Clydebank Business Park, Glasgow G81 2RX.
Contact: David Goode, Tel: 0141 565 2201
Email: [email protected]
Forth 3 is a news and talk radio station for listeners in East Central Scotland, providing a 24 hour, 7 days a week service, reporting and talking about what is happening in Edinburgh, Fife and the Lothians, as well as bringing its own local perspective on Scotland, The UK, Europe, and the World.
Time FM (Edinburgh) Limited
37 High Street, Queensferry, Edinburgh EH30 9HN.
Contact: Charles Fletcher MBE, Tel: 0131 331 3325,
Email: [email protected]
A full-service, music-led station for listeners in Edinburgh, Fife & the Lothians age 45-64, particularly people in their 50s, featuring a wide variety of classic and contemporary music together with regular, high-quality local news, comprehensive traffic & travel and a rich range of information and speech features designed to be distinctive and relevant to the target audience.
Virgin Radio Classic Rock (Edinburgh) Ltd (Edinburgh?s 107FM Virgin Classic Rock)
1 Golden Square, London W1F 9DJ.
Contact: Jason Bryant, Tel: 07904 587040,
Email: [email protected]
Edinburgh?s classic rock radio station, offering an energetic and musically distinctive service that reflects the character, personality and individuality of Scotland?s capital city.
Ofcom welcomes the views of the public about the local needs of listeners in this area and the type of service required. Opinions on these issues can either be emailed to [email protected] or posted to Neil Stock, Head of Radio Planning & Licensing, Ofcom, Riverside House, 2a Southwark Bridge Road, London SE1 9HA. Please mark the envelope ?Edinburgh?.


Don't forget, we can send you radio news via email direct to your inbox with a number of options. Just use the form below to register.