 Time for Talk in Edinburgh

Talk 107, the UK's first ever local commercial speech-based radio station outside of London has launched in the Scottish Capital at 6am today.
After the first news bulletin, breakfast hosts Alex Bell & Susan Morrison welcomed listeners to the new station.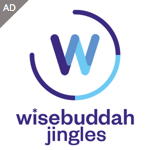 Join us for an exclusive RadioToday.co.uk look back at the last 14 months since the awarding of the new licence.
The Edinburgh licence was won by The Wireless Group under the control of Kelvin McKenzie on December 16th 2004 – the date Ofcom awarded the first radio licences since the creation of the new governing body. Originally to be called Dunedin FM, TWG won the licence after a three month battle with 11 other groups including GMG, Saga, Virgin, Celador and local group Castle FM.
In April 2005 TWG announced the new station would launch before the end of 2005, as AllTalkFM. But then, after the takeover of TWG in May by Ulster Television, things went quiet in the Scottish Capital. In September, the Wireless Group name was axed and the new station for Edinburgh was to become part of the new division, UTV Radio. In a trading report published on December 7th 2005, UTV Radio revealed a launch date for Talk 107 as February 14th 2006. Ironically, February 14th was also the date that Talk Radio UK (also now owned by UTV Radio) launched, back in 1995.
Talk 107 will deliver a unique radio proposition for Edinburgh, Fife and the Lothians with interactive talkback radio, 24 hours a day. Focused on local news and discussion, the station will break the mould of speech radio and follow a free flowing agenda dictated by caller phone-ins, local breaking stories, local issues and events.
Lively phone-ins and presenter debates will characterise Talk 107 with an emphasis on local news and sport as well as roving traffic reports, travel and weather bulletins throughout the day.
The programme schedule features a line up of new presenters and established broadcasters with extensive local knowledge and current affairs experience. Former BBC presenter, Alex Bell and leading Scottish comedian, Susan Morrison will front the breakfast show followed by the ?Independent Republic of Mike Graham?, a mid-morning show with the Scottish Daily Mirror?s former editor.
Graham Stewart, ex Beat 106 and Clyde 1 presenter, will present the afternoon show with Simon Pia, ex-Scotsman diarist co-hosting the drive-time show with well-known broadcaster Heather Dee.
Sports shows will focus unashamedly on the east of Scotland clubs ? including Hibs, Hearts, Livingston, Falkirk, Dunfermline – and include a daily football phone-in from 7pm, hosted by radio and tv comedy scriptwriter, Gordon Dallas. Stephen Jardine, Scottish Television?s news and current affairs presenter will liven up the weekend with his Saturday morning show from 10am.
These presenters will actively seek out strong points of view and help champion the pertinent issues affecting the station?s listeners – potentially one million adults across east central Scotland.
Commenting on the launch, Peter Gillespie, station director for Talk 107, said: ?Talk 107 will bring something new to commercial radio. Speech-based radio is the UK?s most popular radio format with a 30% share of all listening.
?Talk 107 is unique to Edinburgh, Fife and Lothians. We will have a unique appeal to listeners with a local focus, entertaining presenters, phone-ins and lively debates. We?ve got a great line up of presenters who know our audience. They know the patch. They understand local issues. And they?ve got strong opinions and aren?t afraid to voice them.
Peter added: ?The test transmissions were a great success and we?re now looking forward to getting started.?
Talk 107?s projected target for year one is 11% weekly reach, or 109,000 adult listeners. To generate awareness, the launch has been supported by a ?250,000 marketing and PR campaign with TV advertising, outdoor advertising, media relations and an exclusive ?taxi TV? news provider.
You can hear the launch of Talk 107 by clicking here.