 Capital and Smooth FM pay-out

Wednesday turned out to be an expensive day for two London radio stations. Capital Radio started off the day by giving away ?37,200 to Sarah from Ascot who managed to guess that the London Sound was two people playing table football.
Meanwhile at the end of the day 102.2 Smooth FM gave away the biggest cash prize on radio this century – ?118,454 – to a mum of two from Essex who guessed that the Secret Song was Diana Ross with My Old Piano. The Secret Song had been running since November last year.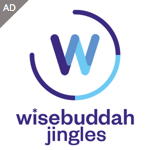 Dawn Muggleton from Leigh-on-Sea guessed the correct answer on Russell Pockett?s show at 6.55pm. Dawn put millions of people out of their misery by correctly identifying the single song beat as being from Diana Ross?s My Old Piano.
?I felt like I was dreaming,? said Dawn. ?I?ve been calling at least five times a day since January and when Russell said I?d won I just started screaming. When I put the phone down I burst into tears and hugged my husband. This really is a life-changing amount of money and means we don?t have to worry about the daily bills anymore.
Dawn added: ?Obviously my family will get treated with my winnings and I?m sure there?ll be a family holiday soon?but it still hasn?t sunk in that I?ve won. When I woke up this morning I wondered if it was all a dream ? but thankfully it wasn?t!?
Smooth FM?s Secret Song contest started out with a prize pot of just ?1000 but as thousands of listeners jammed phone-lines trying to guess the correct answer the prize fund went up by ?102 every time an incorrect guess was taken on air.
?This is the biggest cash prize given away by any radio station in the UK this century,? said Smooth FM Programme Director Mark Walker. ?When we started the competition back in November 2005 we had no idea the prize pot would grow to this size, but the competition just gripped people?s imagination and calls were randomly taken to air so it could have gone at any time. Congratulations to Dawn?..I?m sure she?ll have a lot of fun spending her winnings.?