 RAJAR (Radio Joint Audience Research Ltd.) have today unveiled deals for a new audience measurement method and contract from 2007.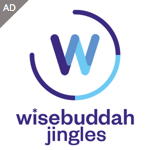 The contract, which will last until 2009, is split between three suppliers: Ipsos MORI, RSMB and TNS. RAJAR also plan to work in conjunction with BARB on an experimental data-capture programme.
RAJAR say a newly designed diary is to enable RAJAR to report via platform, thus making the UK radio market the first in the world to provide audience listening data separately via digital platform and allowing listening to be broken down by analogue, DAB, DTV and the internet. Secondly, the introduction of an enhanced sample design will further improve the quality of the data. Specific changes are to result in faster data delivery by up to two weeks, more efficient use of samples to address issues of volatility, increases in the effectiveness of sample size and a simpler, more economical radio map.
Jenny Abramsky, director at BBC Radio and Music, is pleased with the new arrangements: "The new RAJAR contract is a major step forward for radio audience measurement, significantly improving the methodology, whilst maintaining continuity of the data. We particularly welcome the advances in sample design, quality control and the introduction of data on platform listening. The investment in a large electronic meter pilot will allow us to resolve unanswered questions about metering technology and prepare for a smooth transition to meter data, should the pilot prove successful. As a shareholder of both BARB and RAJAR with interests in television, radio and cross-media measurement, the BBC is delighted that BARB and RAJAR are collaborating with the meter pilot."
Paul Brown, chief executive of the CRCA (Commercial Radio Companies Association), added, "The contract announced today provides this via simplified survey geography, improved sample efficiency and RSMB's new quality control role. The London meter panel will nail radio's electronic measurement compliance issues and provide the radio industry with vital information to prepare for trading on electronic data. Significantly the panel also marks a unique and pioneering collaboration between television and radio which we believe advertisers will like."


Don't forget, we can send you radio news via email direct to your inbox with a number of options. Just use the form below to register.