 Saga gets set to sell stations

Saga is to conduct an auction of its radio business – and there is likely to be no shortage of bidders. Charterhouse, the private equity investor that owns Saga, has decided that the company's four radio licences would generate interest from most of the UK and European radio players.
Four regional radio licences broadcasting to an adult audience over the age of 50 would fit very well with a number of groups. A slightly older 'Heart' could expand to Glasgow and the Northeast, whilst GMG Radio could quite easily re-brand the stations as Smooth FM, finally giving John Myers another Northeast licence to play with. Even CanWest could expand the fast-growing 'Original' brand, or Australian Bank Macquarie could instantly have a network of Silver FMs.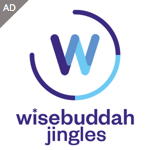 A source told the Sunday Telegraph today; "On the face of it, it seems an odd time to be trying to attract top dollar for media assets like these, but sizeable regional licences like this don't come up for sale very often and it is a high-quality business."
KPMG Corporate Finance has been appointed to oversee the review, and likely sale, of Saga Radio, after a bidding war that involved Lazard and UBS, the investment banks.
Saga Radio currently broadcasts on FM to the West Midlands, East Midlands and Glasgow and recently won a regional licence to serve the Northeast of England.