 Paterson resigns from talk107

Edinburgh talk station talk107 has promoted morning presenter Mike Graham to the position of Programming Director.
It follows the resignation of Colin Paterson who has left the station to move on to another project.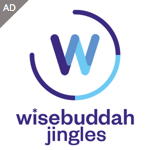 Mike Graham had previously held a number of senior editorial positions within the national press. He was laterally the Editor of The Scottish Daily Mirror before joining talk107 as a presenter in January this year.
Peter Gillespie, managing director of talk107 said, "I am very excited about Mike taking this wider role within the station and his ability to bring his unique mix of press and radio editorial experience to talk107, in this strategic role.
He is the ideal man to help move the station on to the next level with a very talented production team and on-air line-up and maintain our growth through developing and delivering relevant, entertaining, engaging speech programming. Colin has done a fantastic job in getting us off the ground and we all wish him the very best in his future career."
–
Registered users can discuss this in our regional radio discussion forum by clicking [link=https://radiotoday.co.uk/e107_plugins/forum/forum.php]here[/link].