 Titchmarsh gets weekly R2 show

Alan Titchmarsh has finally been given a weekly music show on BBC Radio 2. The new Sunday evening programme will be called 'Alan Titchmarsh with Melodies For You' and will be broadcast from Sunday 28th January, from 6:30pm to 8:30pm.
Alan says: "I'm delighted to have a regular spot on Radio 2 having contributed to the station intermittently over the last 30 years. I'll be playing a mix of popular and classical music that I love, and hope that my listeners will enjoy it too. I'm aware of the special nature of Sunday nights on Radio 2, and hope I can add to that."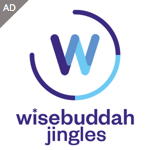 Lesley Douglas, Controller BBC Radio 2 says: "I'm really pleased that Alan has agreed to present a regular show on Sunday evenings. Alan is passionate about music and I know that his broad taste will be the perfect mix for Sunday evenings. He has already proved to be a hit with listeners with his Bank Holiday specials, and over the years in various programmes. It's nice to welcome him back."
The new Sunday afternoon and evening schedule will look like this:
1630 – 1830 Johnnie Walker
1830 – 2030 Alan Titchmarsh with Melodies For You
2030 – 2100 Sunday Half Hour
2103 – 2200 Russell Davies
2203 – 2300 Malcolm Laycock
2303 – 2400 David Jacobs
–
[link=https://radiotoday.co.uk]The latest from RadioToday.co.uk[/link] Story? [email protected] or call 0871 315 6 315