 Emap's Kiss are to be the first UK company to release an album on a USB memory stick. "Kiss Does… Rave" will be out to buy on CD later this month, and also on limited edition 1GB USB stick with special packaging. The album's available to pre-order from today.
Steve Parkinson, Managing Director of Kiss told RadioToday.co.uk: "Kiss listeners are among the savviest out there so this first is perfect for them. It's another example of Kiss being ahead of the game, knowing its audience and engaging with them in ways that will inspire and entertain. The downloading and new media market for music is rapidly growing and we will continue to innovate in this area as it develops."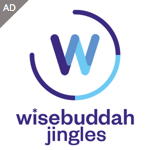 "Kiss Does… Rave" draws the line between the music from the early Nineties Rave scene, as heard on Kiss Radio's Kisstory show, and the current much-talked-about Nu Rave scene, as played by Kiss DJs The Loose Cannons, Sinden, and Joe Ransom. The album features classic tracks from Moby, LFO and SL2, as well as recent music from hit acts including Gossip and Bloc Party, and newer underground sounds from Dan Le Sac vs. Scroobius Pip, Uffie and MSTRKRFT.
Jon Mansfield, Managing Director Emap Music said: "Selling CDs is a challenging market place, and already the preferred format for single tracks is digital. Album sales declined by 6% in the first quarter of 2007, but as yet, digital album sales have been slow to gain traction. We believe new innovative formats like the USB memory stick album bridges the gap between the physical and digital purchase experience."
The album is being promoted on the Kiss radio netowrk as well as on Emap's Big City stations, plus digital only stations The Hits and Q. The USB format is only available from HMV or direct from [link=http://www.totalkiss.com]Kiss[/link].
Melanie Armstrong from HMV tells us: "We had a great response to the release of Keane's Nothing In My Way single on USB when that came out last September, so I'm sure there'll be a lot of music fans looking for albums to be released on this versatile new format. Kiss Does… is a great compilations brand with a strong contemporary appeal, so it lends itself perfectly to this innovation."
–
[link=https://radiotoday.co.uk]RadioToday.co.uk – non-stop radio news[/link] [email protected] or call 0871 315 6 315