 Charlie Wolf confirms cancer

Former talkSPORT and RedFM presenter Charlie Wolf has told RadioToday.co.uk that he has cancer. He will have surgery to remove a tumour on his right kidney in the next fortnight and is expected to make a full recovery. Doctors believe they have caught the disease in time and the future prognosis is very good.
Until recently Wolf spent six years hosting several programmes on talkSPORT. He also spent three years commuting between London and Cork, doing an evening talk show for his friend, Henry Owens, at RedFM. Wolf was short-listed for Speech Broadcaster of the Year in Irish Radio's PPI Awards in 2002. Wolf was eventually moved to breakfast on RedFM.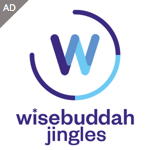 "I am fortunate that doctors have found this in time and the outlook is very good. Cancer can be a terrible disease for so many people — In my case I am very lucky and for me, it may sound strange, but Cancer has been a very positive experience; almost 'liberating,'" said Wolf, "I have learned a lot about myself. It has also opened my eyes to the fact that cancer is not necessarily a death sentence. I've met many cancer survivors in the short time since my own diagnosis and have found there are some wonderful charities and organisations available to help those with cancer."
He currently comments on American political issues. Featured on BBC television and radio, including the Jeremy Vine show on Radio Two, Five Live and News 24 as well as Sky News and others.
Wolf, originally from Boston in the USA, first came to the United Kingdom in 1984 working on the offshore 'pirate' radio station Laser 558. Wolf was also breakfast presenter on Atlantic 252, the Irish-based long wave radio station.
He expects to recuperate through July and hopes to be up and working again by August.
–
[link=https://radiotoday.co.uk]RadioToday.co.uk – non-stop radio news[/link] [email protected] or call 0871 315 6 315