 Tommy Boyd joins net station

Former BBC Southern Counties and Talk Radio presenter Tommy Boyd is joining West Sussex based Play Radio UK. Play is an Internet broadcaster with a range of different streams and formats, but on Sunday evenings Tommy Boyd and co-host Duncan Barkes opens the phone lines for a talk show.
The show started on August 5th and is boasting to be be already extremely popular with listeners, which station bosses puts down to the open-house format it possesses which invites everyone to get involved.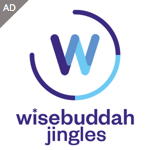 Tommy Boyd: "There are things out there that everyone knows about, that only get discussed badly: behind bike sheds, in dark corners of pubs or not at all. Conventional broadcasting would like to explore these ignorance's, half truths and prejudices but is hamstrung by regulation. We believe the time and the medium of Internet radio are both ready for us to lead the conversation into the daylight. We'll do it objectively and responsibly, but with good humour."
Duncan Barkes: "We aim to ask the questions that TV and Radio reporters have on their notepads, but never ask. Our aim is not to sensationalise but to give voice to the suspicions in the minds of everyday folk."
–
[link=https://radiotoday.co.uk]RadioToday.co.uk – non-stop radio news[/link]