 GCap shares continue to fall

Following chief executive Ralph Bernard's resignation from GCap Media this morning, shares in the radio giant have fallen over £40 million in a matter of hours. The group is now valued at less than £220 million, from just over £260 million this morning.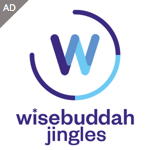 The share price has hit an all time low, now under 150p for the first time.
The search for Ralph's replacement is now on, with GCap director of London stations Fru Hazlitt tipped to take over the job. "I don't think it would be appropriate for me to comment on that at this time," Hazlitt told the Guardian. "It is a bit premature."