 Goodier completes Marathon

Smooth's Mark Goodier has completed the London Marathon for The Prostate Cancer Charity.
Mark lost his father-in-law to the disease and completed the 26.2 miles in a respectable 3 hours and 45 minutes to raise vital awareness – not bad for a 48 year old!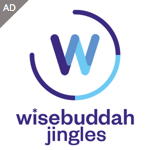 He finished ahead of many of his celebrity counterparts and was part of the charity's 195 strong team. After the event he joined fellow runners at the post event celebrations for a massage and a cup of tea.
Reflecting on his first Virgin London Marathon experience, Mark explained: "It was such an honour to run the London Marathon for The Prostate Cancer Charity. My father in law died from prostate cancer and it has always bothered me that, had he known the symptoms and what to do about them, and had his doctor spotted them early enough, he would still be with us today.
"Those thoughts kept me determined not only to finish the marathon, but to do what I can to make sure that I do what I can to make men and their families aware that prostate cancer can be such a treatable condition if it is caught early enough. If more people are aware of this, they will hopefully be spared the sadness of the untimely loss of a loved one."
Mark presents 10am – 1pm on the Smooth Radio Network.