 GMG Radio offers iTunes Tagging

GMG Radio is working with Unique Interactive to offer iTunes tagging functionality to almost five million listeners across the Rock, Smooth and Real Radio brands.
The facility will work on the iPod Nano which has a built in FM radio receiver.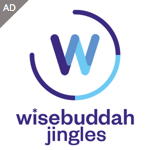 iTunes Tagging allows listeners to GMG's stations to use the Click Wheel on iPod Nano to tag the song they're listening to on the radio station. iTunes then creates a list of all the user's tagged songs for easy preview or purchase when a user syncs their iPod nano to their iTunes account.
"We were extremely pleased to finally see the arrival of an FM tuner in the iPod nano and we're delighted to be working with GMG to roll-out iTunes Tagging. The one-touch simplicity of the Tagging service will be very popular with GMG's busy music radio fans." said Pascal Grierson, Commercial Manager, Unique Interactive.
Stuart Taylor, GMG Radio CEO said: "We are delighted to provide this service to our audiences, further enhancing their listening experience to our stations."
Absolute Radio launched iTunes Tagging on its service in November 2009, followed by Bauer Media in January this year.