 GMG Radio releases iPhone Apps

Rock Radio, Real Radio and Smooth Radio have joined the radio stations available on the iPhone, iPad and iPod Touch devices with the release of three new apps.
Owner GMG Radio released the apps just last week, and all three made it to the Top 10 free music apps within days.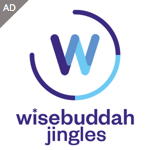 They were produced in house by the GMG Radio Digital Team in conjunction with All In Media, and feature all the usual features such as a live stream and station information.
GMG Radio has also built in programme reminders, "buy now" links for current songs playing and the ability to share song information via email.
Jonathan Gillespie, GMG Radio Group Commercial Director said; "We are delighted to be able to offer our listeners three of the most comprehensive radio Apps in the market place to further enhance their enjoyment of Real, Smooth and Rock Radio."
Smooth Radio has also appeared on Freesat this week, two months ahead of its re-launch as a national station on Digital One. It is on channel 732.