 Perth FM joins with Heartland

Scottish radio station Perth FM is being taken over by the owners of neighbouring Heartland FM and both stations already broadcasting the same output.
RadioToday.co.uk has learned that Ofcom has approved a request to co-locate the two and for the pair to share all programming.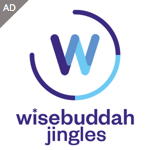 Heartland is based in Pitlochry and launched back in 1992, remaining independently-owned. However, its broadcast area only reaches a potential 5,000 listeners. Perth FM launched in 2008 and was set up and run by former TFM and Radio 1 presenter Mark Page – the man behind Garrison Radio. Perth FM's broadcast area had a potential audience of 60,000.
When contacted by RadioToday.co.uk, an Ofcom spokesman told us: "Perth FM asked for a licence transfer to the Heartland Radio Foundation Ltd, which owns and operates the licence for Pitlochry and Aberfeldy (broadcasting as Heartland FM). The transfer request was assessed and subsequently approved by Ofcom. In tandem with the transfer request, we have also approved a Format Change Request from Perth FM to co-locate and share all programming with Heartland FM (and also approved a similar request from Heartland FM to share programming with Perth FM)."
Both stations will now be known as Heartland FM, and will share the same output, but they remain two separate licences.
In a statement, Heartland Radio told us: "We were approached by Mark Page, the MD of Perth FM, with a view to Heartland taking over the license to broadcast in Perth on the 106.6 frequency. Heartland has agreed to this in principle and has been broadcasting on 106.6 since noon on Thursday 17th February. Once the details have been finalised with Mark Page, Heartland hope to make this a permanent situation and continue providing a local service, as per Ofcom guidelines, but to a wider Perthshire audience as well as being able to provide training in all aspects of broadcasting and programming."