 Smooth plan Northern Soul night

Smooth Radio is celebrating the 40th anniversary of Northern Soul with a all-nighter live from Blackpool's Tower Ballroom at the end of the month.
A six-hour programme will air on the station following a weekend of sets by the DJs who made some of the UK's most famous venues popular.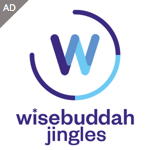 During the weekend of Friday 29th April to Sunday 1st May, the station hosts the event in the Lancashire resort, with 20 of the cream of Northern Soul DJs taking to the decks. They include the legends behind clubs like The Catacombs in Wolverhampton, Va Vas in Bolton, The Pendulum and The Twisted Wheel in Manchester, The 100 Club in London, Top of the World in Stafford, The Highland Rooms at the Blackpool Mecca, Wigan Casino and The Torch in Stoke.
After that, through the night into the early hours of Sunday morning, Richard Searling – billed 'The King of Nothern Soul – and former Signal and Magic presenter Kev Roberts will host an all-nighter on Smooth Radio across the UK, playing everything from Frank Wilson to Gene Chandler and Dobie Gray to Curtis Mayfield. There'll also be a special programme airing 4-6am focusing on Richard and Kev's memories of those early days on the scene and the music that started it all in 1971.
Richard told us: "If anyone had told me, when the Wigan Casino closed its doors in 1981, that Northern Soul would be bigger than ever in 2011, I would not have believed them. To now see the music celebrating its 40th Anniversary to a packed crowd at the iconic Blackpool Tower ballroom and to be broadcast nationally on Smooth Radio is testament to both the resilience and the brilliance of the soul music we all love and have taken to our hearts since 1971."
Smooth Radio Brand Programme Director Steve Collins added: "This is exactly what Smooth Radio is all about, delivering great depth in content and broadcasting a top calibre of music."