 GMG swap Rock Radio brand for Real XS

GMG Radio's Manchester Rock Radio station is to be re-branded as Real Radio XS from September, while the Glasgow station looks like being sold to Brand Managing Director Billy Anderson.
The group says the new name in Manchester will 'benefit from the brand strength and scale of sister station Real Radio'.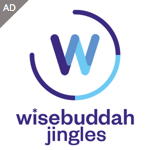 106.1 Real Radio XS will also be available on digital radio for the first time as it joins the North West regional multiplex.
The group is in discussions with Real and Rock Radio Brand Managing Director Billy Anderson about selling the Glasgow Rock station to him and a consortium of private investors. He will leave GMG at the end of August after 10 years with the group.
It marks the end of the group's association with the Rock Radio name which started life in January 2007 when Paisley's Q96 was bought by GMG and relaunched. The Manchester licence went on air in May 2008 after originally being won under the name 'Rock Talk'. GMG have five separate main Real Radio services, operating six regional FM licences, in Scotland, Wales, North East England, North West England and Yorkshire.
GMG Radio Chief Executive Stuart Taylor said: "There is a clear appetite for the music we play and these plans will give both stations the best possible chance of growth and success, provide an attractive commercial proposition for advertisers and mean that this genre of music continues to thrive in these two regions. Billy has been a key figure in GMG Radio`s growth and a great support at both station and board level and with his passion for rock music and keen eye for business we wish him every success for the future."
Billy Anderson added: "I've had the time of my life at GMG Radio, joining when the group was about to launch its second station, Real Scotland, and I will truly miss the people. But I'm extremely excited about the potential for Rock Radio and will now be able to fully focus on acquiring the station. Once that is complete, I am looking forward to unveiling plans on a unique new way of experiencing and interacting with the greatest genre of music in the world – rock!"