Ryan Seacrest joins Real Radio network

American radio host Ryan Seacrest is to present a version of his US-syndicated show for GMG's Real Radio.
Seacrest will take over the late show on weekdays from later this month across the brands five stations in Wales, Scotland and Northern England.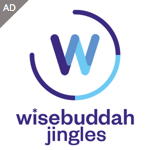 On Air With Ryan Seacrest will launch on 18th July with content recorded in Los Angeles and re-produced exclusively for Real.
The show focuses on all aspects of the entertainment industry, including interviews with top talent from the worlds of music, film and television. Guests in the last few weeks have included Tom Hanks, Cameron Diaz, Ashton Kutcher, Kelly Osbourne and Coldplay's Chris Martin. Ryan's co-host Ellen K also delivers the nightly showbiz gossip round-up 'Sleeze'.
Seacrest is known to UK audiences through the American Idol TV show which he presents in the States. He previously appeared on GCap Media's One Network.
"It's a thrill for me to bring our show to the U.K., a nation so rich in arts, culture and entertainment," said Seacrest, who also hosts the internationally syndicated American Top 40 radio program heard on nearly 500 stations worldwide. "It's also exciting to expand our reach internationally. I'm confident we'll learn and grow, as we have every step of the way since our early days as a small radio show on one Los Angeles station."
GMG Radio's Group Programme Director John Simons said: "Ryan Seacrest has a huge following in the UK thanks to American Idol but his radio show is one of the best in the world and I'm delighted we'll be able to bring it to listeners in the UK every day of the working week – something that's never been done before."